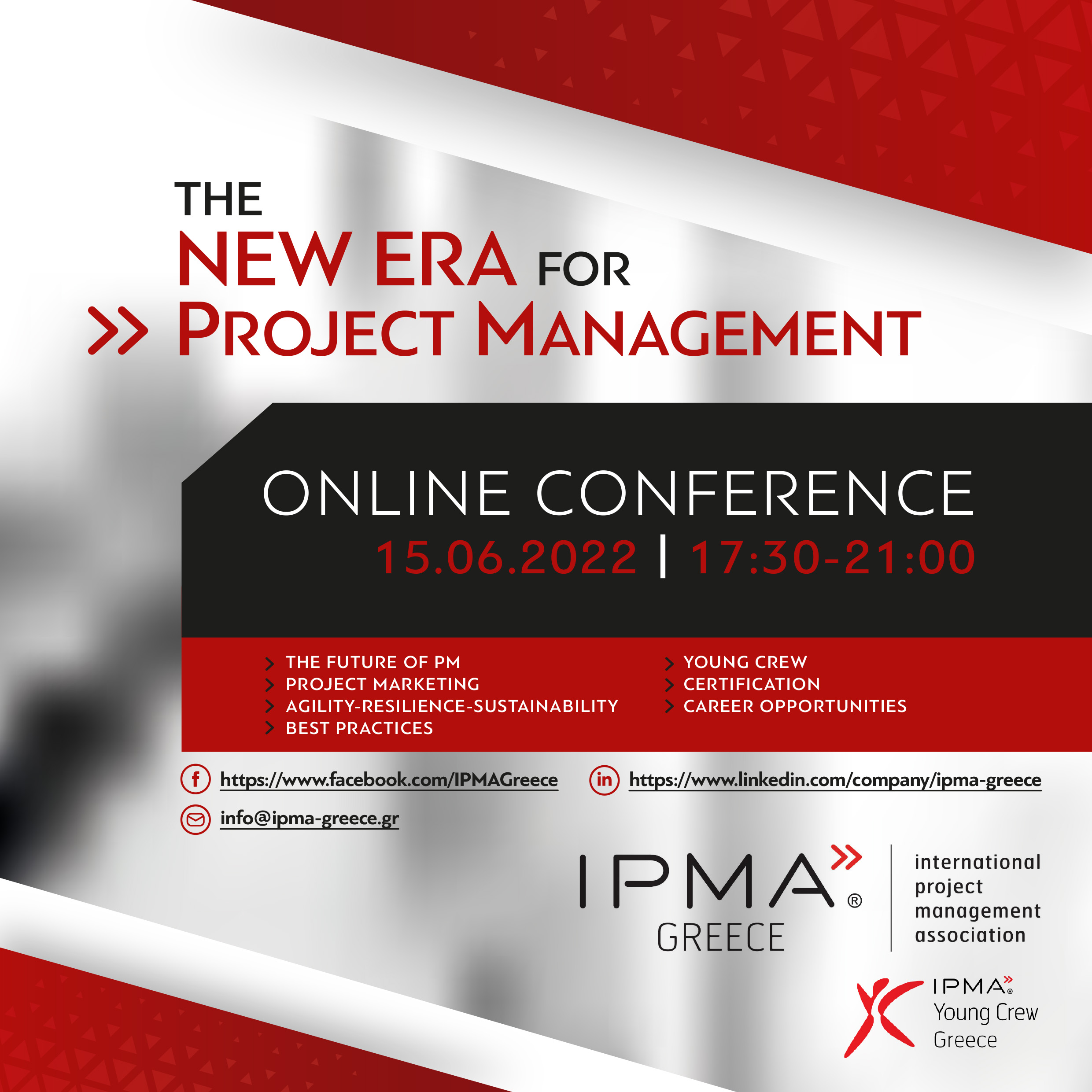 The New Era for Project Management
Conference Agenda – IPMA Greece

n a period of global changes, IPMA Greece adapts and evolves into the new era of Project Management by organizing the 1st Internet Conference on June 15, 2022 from 17:30 to 21:00.
At the IPMA Greece conference on "The New Era for Project Management" Market executives and Project Managers will have interesting presentations on the professional developments and opportunities of Project Management.
The topics of the conference will be as follows:
● The Future of PM
● Project Marketing
● Agility-Resilience-Sustainability
● Best Practices
● Young Crew
● Certification
● Career Opportunities
Register for free in the form below.
Register for free in the form below.
Certificates of attendance will be given to those who wish.
UNDER THE AUSPICES OF

MEGA SPONSORS
SPONSOR

SUPPORTERS